[21 April 2012] Kamen Rider X Super Sentai: Super Hero Taisen
---
Quote:
The Kamen Rider Club comes under attack on their moonbase from the DaiZangyack, led by Captain Marvelous, now known as the Gokaiger Emperor Marvelous and commanding an army of former Super Sentai villains. At the same time, Tsukasa Kadoya as Kamen Rider Decade leads an army of former Kamen Rider villains as the leader of DaiShocker, intent on destroying the Super Sentai. To save both worlds, Kamen Rider Fourze and the remaining Riders must join forces with the Tokumei Sentai Go-Busters and the other Super Sentai to stop both armies.
Quote:
Kamen Rider X Super Sentai: Super Hero Taisen (仮面ライダー×スーパー戦隊: スーパーヒーロー大戦, Kamen Raidā × Supā Sentai Supā Hīrō Taisen; Super Hero Wars) is a crossover between Super Sentai and Kamen Rider to celebrate the 10th anniversary of Super Hero Time. The movie will feature Kaizoku Sentai Gokaiger and Kamen Rider Decade.
Apart from Decade and Gokaiger, it is stated that other characters will also appear, including around 40 Kamen Riders (up through and including Kamen Rider Fourze) and around 200 Rangers (up through and including Tokumei Sentai Go-Busters).

Confirmed cast for "Super Hero Taisen" includes Masahiro Inoue (Decade), Ryota Ozawa (GokaiRed), Yuki Yamada (GokaiBlue), Rina Akiyama (Naomi from Den-O), Kenjiro Ishimaru (Owner/Stationmaster from Den-O), Momotaros, Urataros, Kintaros, Ryutaros and the Kamen Rider Club. The director is confirmed to be Osamu Kaneda. Filming begins at the end of December 2011. The movie will hit theaters in early May 2012.
Cast:
Tsukasa Kadoya (門矢 士 Kadoya Tsukasa?): Masahiro Inoue (井上 正大 Inoue Masahiro?)
Daiki Kaito (海東 大樹 Kaitō Daiki?): Kimito Totani (戸谷 公人 Totani Kimito?)
Narutaki (鳴滝?): Tatsuhito Okuda (奥田 達士 Okuda Tatsuhito?)
Gentaro Kisaragi (如月 弦太朗 Kisaragi Gentarō?): Sota Fukushi (福士 蒼汰 Fukushi Sōta?)
Kengo Utahoshi (歌星 賢吾 Utahoshi Kengo?)[/b]: Ryuki Takahashi (高橋 龍輝 Takahashi Ryūki?)
Yuki Jojima (城島 ユウキ Jōjima Yūki?): Fumika Shimizu (清水 富美加 Shimizu Fumika?)
Miu Kazashiro (風城 美羽 Kazashiro Miu?): Rikako Sakata (坂田 梨香子 Sakata Rikako?)
Shun Daimonji (大文字 隼 Daimonji Shun?): Justin Tomimori (冨森 ジャスティン Tomimori Jasutin?)
Tomoko Nozama (野座間 友子 Nozama Tomoko?): Shiho (志保?)
JK (JK(ジェイク) Jeiku?): Shion Tsuchiya (土屋 シオン Tsuchiya Shion?)
Ryusei Sakuda (朔田 流星 Sakuda Ryūsei?): Ryo Yoshizawa (吉沢 亮 Yoshizawa Ryō?)
Eiji Hino (火野 映司 Hino Eiji?): Shu Watanabe (渡部 秀 Watanabe Shū?)
Hina Izumi (泉 比奈 Izumi Hina?): Riho Takada (高田 里穂 Takada Riho?)
Momotaros (モモタロス Momotarosu?, Voice): Toshihiko Seki (関 俊彦 Seki Toshihiko?)
Naomi (ナオミ Naomi?): Rina Akiyama (秋山 莉奈 Akiyama Rina?)
Owner (オーナー Ōnā?): Kenjirō Ishimaru (石丸 謙二郎 Ishimaru Kenjirō?)
_______________________________________________________________________________________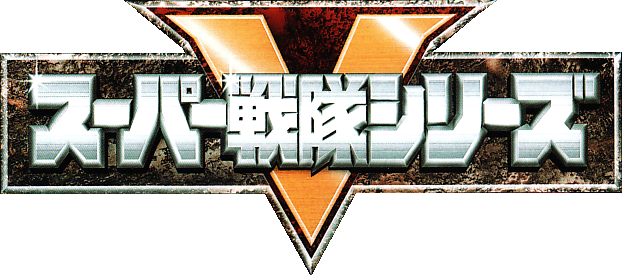 Cast
Captain Marvelous (キャプテン・マーベラス Kyaputen Māberasu?): Ryota Ozawa (小澤 亮太 Ozawa Ryōta?)
Joe Gibken (ジョー・ギブケン Jō Gibuken?): Yuki Yamada (山田 裕貴 Yamada Yūki?)
Luka Millfy (ルカ・ミルフィ Ruka Mirufi?): Mao Ichimichi (市道 真央 Ichimichi Mao?)
Don Dogoier (ドン・ドッゴイヤー Don Doggoiyā?): Kazuki Shimizu (清水 一希 Shimizu Kazuki?)
Ahim de Famille (アイム・ド・ファミーユ Aimu do Famīyu?): Yui Koike (小池 唯 Koike Yui?)
Gai Ikari (伊狩 鎧 Ikari Gai?): Junya Ikeda (池田 純矢 Ikeda Jun'ya?)
Hiromu Sakurada (桜田 ヒロム Sakurada Hiromu?): Katsuhiro Suzuki (鈴木 勝大 Suzuki Katsuhiro?)
Ryuji Iwasaki (岩崎 リュウジ Iwasaki Ryūji?): Ryouma Baba (馬場 良馬 Baba Ryōma?)
Yoko Usami (宇佐見 ヨーコ Usami Yōko?): Arisa Komiya (小宮 有紗 Komiya Arisa?)
Quote:
Producer Shirakura says, "In the year after the anniversary we're not going to power down but cross it.... We want to show things you can't see in the regular shows. This was pretty close to impossible but I'd like to make it the norm for our spring films. Rider is science, sentai is magic."

A teaser for the film was shown after Movie War Mega Max, showing the 40 Kamen Riders and the 199 Super Sentai with Captain Marvelous announcing "I will destroy all Riders!" (全てのライダーは俺が倒すA 281;, Subete no Raidā wa ore ga taosu!).

A television magazine reveals further details:[1] Tsukasa Kadoya (Kamen Rider Decade) is seen in Shocker attire (likely as Emperor again) leading an army of Rider villains, whilst Captain Marvelous (GokaiRed) leads an army of Sentai villains against him in what is to be called the DaiZangyack Fleet. In a third faction are the Go-Busters teaming up with Gentaro Kisaragi (Kamen Rider Fourze).
Image
Spoiler for BWK maybe~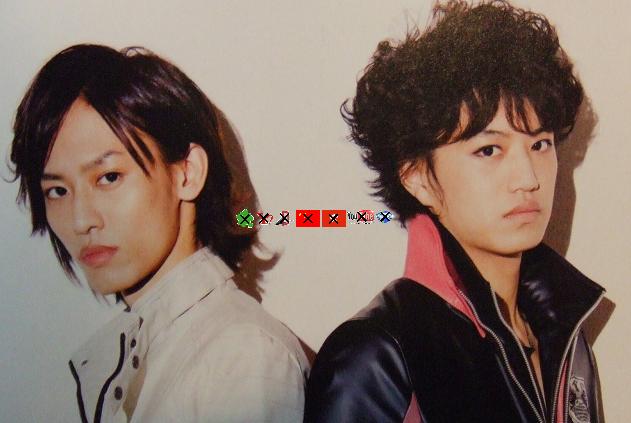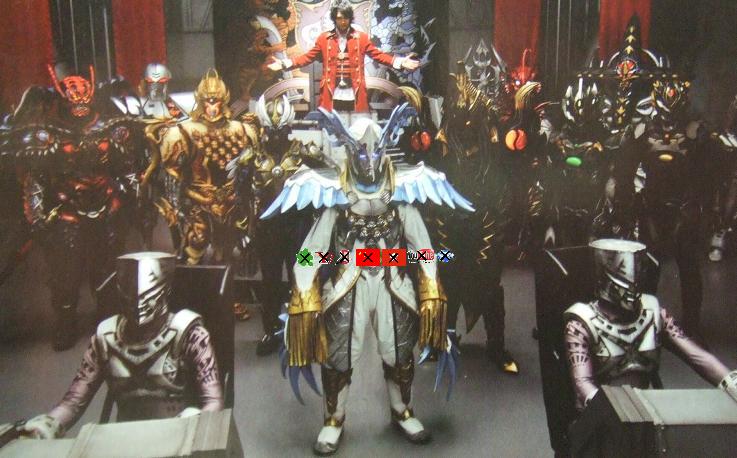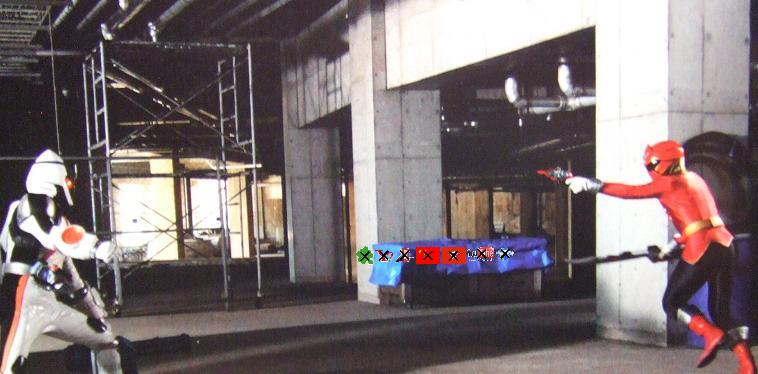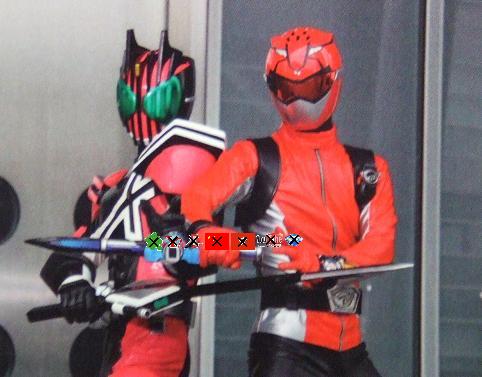 Official Website
http://superhero-movie.com/