[COMING SOON] GOD OF WAR ASCENSION [PS3]
---
GOD OF WAR ASCENSION
Developer: SCE Santa Monica
Publisher: SCEA
Genre: Action Adventure
Release Date:12 Maret 2013
The most ambitious God of War adventure in the series so far, God of War: Ascension takes us right back to where it all began. Discover the origins of Kratos as he takes his first steps on a now legendary quest for freedom and vengeance.
Quote:
Vengeance is born in the fires of betrayal in this prequel to the best-selling God of War® franchise. Six months have passed since Kratos stood over the bodies of his wife and child, his hands stained with their blood - tricked by Ares into murdering the only people he ever loved. Swearing to avenge them, Kratos broke the blood oath that bound him to Ares, but oaths to Olympus are not so easily broken...

Sentenced to an eternity chained within a prison for the living damned, Kratos battles insanity at the hands of the Furies. He will be tested as he seeks freedom, redemption for his sins, and the clarity to avenge his family.

Multiplayer comes to God of War® for the first time. Take the epic God of War® combat online with 8-player objective-based combat.
Align yourself to Zeus, Ares, Poseidon, or Hades and earn their Favor to unlock new customization options for your multiplayer Gladiator.
Experience Kratos' quest for freedom from the very beginning with an epic new single-player story.
New combat and puzzle mechanics build on the award-winning God of War® gameplay.
Spoiler for God Of War Ascension Videos
[CENTER][YOUTUBE]vGDhJYooJYI[/YOUTUBE][YOUTUBE]1TWl0FhCi34[/YOUTUBE][YOUTUBE]yUHtt9sUtw4[/YOUTUBE]
[YOUTUBE]fAZcHQ3QDxw[/YOUTUBE]
[YOUTUBE]nGjw-VEdNt8[/YOUTUBE]
[/CENTER]
Spoiler for ScreenShots (BWK)
[CENTER]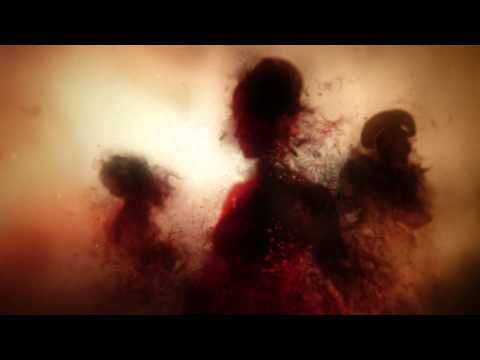 [/CENTER]
Pre-Order
[CODE]
Amazon
Gamestop
BestBuy
WalMart
[/CODE]
Quote:
God Of War Ascension new combat mechanic

[*]Tether System allows Kratos to sling enemies around the environment like a pseudo-weapon wrecking ball, augmenting his primary weapon attacks.
[*]World Weapon System allows Kratos to steal enemies weapons from his enemies, acquiring powerful secondary attacks. You can pick-up/steal almost any enemy weapon!
[*]Promptless Mini-Game with a new free-form attack system. When you go in for a final kill or counter, you'll need to focus on enemies evasive and attack maneuvers in real-time instead of indicated button prompts to finish them off. Old-school button prompt indicators seen in God of War 3 will still be present during unique encounters, but for the majority of finishers you will need to rely on your guts and instinct.
[*]Life Cycle Mechanic Ability (a familiar evolution from the Amulet of Fates in God of War 2 but much more advanced), allows Kratos to control the flow of time in various environments to solve puzzles, and freeze enemies during combat. Watch the single-player demo for a better illustration of this new mechanic.


[*]official site
godofwar.com
[*]GOW wiki
godofwar.wikia.com
[*]GOWA Official blog
blog.godofwar.com
©2012 Sony Computer Entertainment America LLC. God of War: Ascension is a trademark of Sony Computer Entertainment America LLC.