[Share] WP Themes koleksi ane
---
monggo dicek themes koleksi, kebanyakan dapet hasil googling dan kerja keras lain nya

, ane ga nerima rekues tapi sebisa mungkin ane usahain update.
oke ini yang pertama.
Kategori : Corporates
1. Karma
Karma is a Premium Wordpress Theme built on a highly intelligent framework. It's the only theme on Themeforest to feature the amazing new CU3ER v1 3D slider. Whether your a wordpress pro or just a beginner, you'll have absolutely no problems at all working with this theme.
DEMO
DOWNLOAD :
http://jumbofiles.com/89rwfctz07mm
2. Doover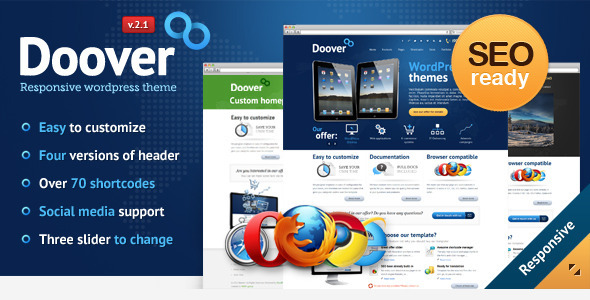 Doover is wonderful, professional and easy to use template with lots of options and configurations. This theme has been created for people who want to save their own time for create nice and great looking page. You don`t need to know any programming languages to have page as you want. Documentation and video tutorials will help you to configure as you can imagine. This template can be used by everybody alike beginners and advanced users.
DEMO
DOWNLOAD :
http://jumbofiles.com/ky7xhypc9bl0
3. Office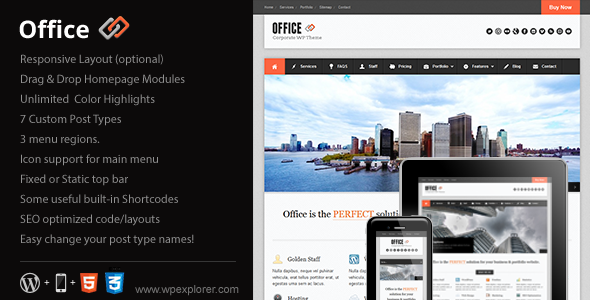 Works with Wordpress 3.4
Office is the ultimate WordPress theme for any corporate business. Featuring a very professional design, 7 custom post types, drag and drop homepage modules, unlimited highlight color option, optional navigation icons, 3 menu regions, an optional responsive layout…Office has everything you'll want for your business website.
DEMO
Download :
http://www.techpeller.com/saturn/im/office.zip
4. Etherna
Etherna is a truly flexible and beautiful theme that will be a great base for your new portfolio, company site or blog. The details and precision in styling is a result of over 400 hours of hard work, and you pay for just one!
Demo
Download :
https://rapidshare.com/#!download|170p12|3367869419|ETHERNA_WP_v1.1.zip|7401|0|0
segini dulu deh ya gan, ane usahakan dipastikan mengupdate, oh ya kunjungin radio ane gan, ruanglainradio di
http://ruanglain.com
buat hiburan dengerin lagu 24 jam

makasih