♔♥ Maki Kaskus Army / M.K.A. ♥♔ ♪♫HORIKITA MAKI Fans♬ ★new HomeBase✈
---
Maki Horikita (堀北 真希, Horikita Maki?) (born October 6, 1988) is a Japanese actress and endorser. She had her acting debut in 2003 as a U-15 idol and has since starred in a number of Japanese television dramas, television and magazine advertisements, and movies.
[FONT="Trebuchet MS"]
Name: 堀北真希 (ほりきた まき)
❤ Name (romaji): Horikita Maki (堀北 真希)
❤ Birth Name: Hara Marina (原麻里奈)
❤ Nicknames: Maki-maki, Homaki, Makinpo, Horikitty/ Horikittie (Given by Ikuta Toma and Oguri Shun), Pori chan
❤ Profession: Actress and Model
❤ Debut: 2003
❤ Birthdate: 1988-Oct-06
❤ Birthplace: Kiyose, Tokyo, Japan
❤ Height: 160cm (5'2")
❤ Vital Statistics: Bust: 78 cm - Waist: 58 cm - Hips: 83 cm
❤ Star sign: Libra
❤ Blood type: B
❤ Talent agency: Sweet Power
❤ Years active : 2003 - present
❤ Family: Parents and two younger sisters
❤ Hobby: Piano, reading books/manga
❤ Favorite Authors: Ekuni Kaori, Onda Riku and Alex Shearer
❤ Favorite Manga: Seito Shokun!
❤ Favorite Anime Show: One Piece
❤ Favorite Subjects: English, Japanese and History
❤ Favorite Overalls: Kimono and Yukatta
❤ Favorite Artists: SMAP, Exile, Hirai Ken, SPITZ and Godspellers, Arashi
❤ Favorite Food: Western Food
❤ Favorite Sport: Basketball
❤ Special/Personal Skill: Piano
Born Marina Hara on the sixth of October 1988 in Kiyose, Tokyo, Japan, Horikita is the eldest of three girls. It has been reported that she was boyish during most of her childhood. For instance, she enjoyed playing basketball and baseball with her friends in middle school and preferred playing Dragon Ball Z with the boys than playing dolls with the girls.
This was because with the girls, she couldn't play the princess the way she wanted in the princess make-believe games.
Despite her boyishness, Horikita looked up to her mother. This was revealed when she appeared on KAT-TUN's variety show, Cartoon KAT-TUN, where she mentioned that she loved imitating her mother when she was younger.
Spoiler for Education
In junior high school, Horikita served as the vice-president of her school's student council and the vice-captain of the basketball club. In class, she was dubbed as the "Boss of 3-C" in recognition of her status as the class representative.

As she became more active in the entertainment industry, she had to put her club and council activities on hold. Being unable to meet her many commitments, she finally withdrew from her school activities, concentrating solely on completing her high school education and her budding career in show business.

After completing her senior high education, she passed the entrance examination for Chuo University, known for its Law school, but it is uncertain whether she will study Law.
Quote:
OFFICIAL WEB
horikita-collection
JOIN FACEBOOK
FANS MADE!!!!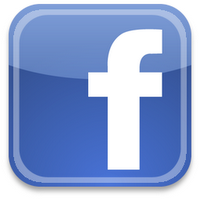 [*]
1
[*]
2
[*]
3
INTERNATIONAL FORUM
[*]
D-ADDICTS
[*]
JDORAMA
[*]
Yamaki (by Ran)
Indonesian Forum
[*]
KASKUS - 1st thrread - Lock Moved Here

[*]
KASKUS - 2nd thread
[*]
Lautan Indonesia
[*]
Japanesia
FANS WEBSITE
[*]
Pori chan~ (by Ran)
[*]
nomanymore
[*]
makifan
[*]
Horikita Maki I@tumblr
[*]
Horikita Maki II@tumblr
[*]
TeamSweetPower LJ
Twitter
[*]
@horikita_maki (by Ran)
Thread Permission
PLEASE READ THIS FIRST - KASKUS RULES
[/FONT]